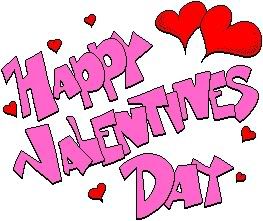 Hey everyone.. I finally did the unimaginable.. I didn't take any work home for this 3 DAY WEEKEND! I started the weekend off with a bang by staying home with my son and making smoothies for the two of us. We watched freebie stand up comedy video's through the XBOX 360 and Netflix. It was fun.

I finally came up with a place I wanted my hubbie to take me for good old Valentine's Day. He said I could pick, anywhere I wanted to go.


Here is the catch. About oh 15 years ago they closed the one and only Ponderosa Steakhouse in our area. Since then, my sister had moved to Cincinnati for 3 years so if we were out there we went to Ponderosa and other than that we could drive an hour to get to one. So in our entire 13 year relationship we've been there probably 10 times or less and it's a place both of us love.

My son swears he's never been to one, I'm thinking he just didn't remember going in Ohio.. but that was years ago. So we drove the hour today and it was yummy. Not as good as I remembered.. but yummy.

I also did some shopping today!! Amazing!! Those $1 coupons came in (and are burning a hole in my pocket) for the Almond Breeze so since I just opened the last of the last batch I bought a few weeks ago and I am totally out of the sugar free syrup I needed a shopping fix. **someone asked what Almond Breeze is!! It's a 54 calorie per 8oz serving no dairy beverage. In the Weight Watcher world this can be used for a ton of things and only being 54 calories we find MANY ways to use products that cost us the least amount of points. Check outAlmond Breeze website.

I had seen on line other people talking about Dominicks having a great deal on cereal. My son LOVES the Blueberry Muffin mini wheats and that was part of the deal. Basically they were on sale for 4/$10 but then with an in ad coupon they were 4/$6. Then I had all those IP coupons still from over a month ago for Kellogg's cereals and they were all for another $1 off. So I got 4 boxes of my son's favorite cereal for $2.

When I was searching for this in ad coupon I came across Hormel pork tenderloin on sale for $4.99 with an in ad coupon. I found $1 Hormel pork tenderloin coupons from an insert and got a nice size pork tenderloin for $3.99. Not too shabby.

Also they had another coupon for 99 cent Mission tortilla chips. I was glad to find they had 3 different varieties to choose from.

All of these coupons had a little note on them saying "with a $10 purchase" so I sorta walked around the store looking for something we NEEDED. I found cheese 8 oz packages on sale for $1.49 and it's the Lucerine brand which is hormone free. Nice!

My total was $11.68 for everything mentioned above after coupons! I was dang happy to walk out with 4 boxes of NAME BRAND cereal, 3 8oz packages of shredded cheese, a bag of tortilla chips, a Hormel pork tenderloin, oh and a bottle of Dr Pepper I had a free coupon for. Not bad.

Then came WOODMANS.... ohhhhh my hubbie decided he wanted to come with just so he could pick out something for lunches... *sigh* $96 later we walked out with nothing but carp... oh well. We did get..
10 Almond Breeze 99 cents after coupons (on line they retail for $2.41 without shipping.. so I'm saving myself at least $2 each!!)
2 750ml bottles of Torani syrups for $5.29 each (I've seen them on line for $8.50 each and that's without shipping charges)
5lb bag of tator tots for $5 (my hubbies fav)
5 pizza's for $10
50 small variety pack bags for $11 (hubbie wanted them for lunches)

so right there is $45 ish dollars worth and we got a ton more than just that. I was pretty happy with our trip even though my shopping trips have cost me WAY more than before when I wasn't working. I guess that is my luxury now.. *sigh*

sorry no pics. My hubbie and son helped me put all the groceries away as soon as we got home.

Anyway.. hope everyone had a bang up Valentine's Day!!